We love to travel! We truly enjoy being submerged in different cultures; the arousal of our five senses: to see architectural differences, taste the local cuisine, hear and attempt to speak the local language, whether the purest of air to smell or aroma of spices and touch fine architect and fabrics. Our favorite destination travel is always the next experience.
About Janet Louvet
A lifetime resident of Chester County, PA. My passion for travel began many years ago while traveling in Corporate Sales & Marketing; truly a perk of the job. Most fortunate, to travel domestically to several major metropolitan cities and, on occasion, internationally. When I'm not consulting travel; I enjoy baking; canning fruits, jelly, and jams; crocheting "Louvet Couture" masterpieces; exploring the Chesapeake Bay by powerboat onboard "Silver Lining"; scenic touring on our Harley Davidson Road Glide; hosting annual theme parties for family and friends; reading Nicholas Sparks novels.

About Jacques Louvet
Born in a family of Globetrotters in the Belgium Congo, 2.5 miles from the equator, I inherited a passion for traveling and exploring. After growing up in Brussels, Belgium, I started my career with SABENA Airline, which afforded me many opportunities to travel. I eventually emigrated to the US and obtained my Private Pilot's license providing me another way to explore. When my health made flying unpractical, I transitioned to boating. My dream is to continue to explore by boat and navigate America's Great Loop.

While we have traveled extensively domestically and internationally for both business and personal, our favorite travels thus far have been to Antarctica, Big Island, Hawaii; Venice, Italy; Fez, Morocco; Brugge, Belgium; Sedona, Arizona; Boise, Montana; Algarve, Portugal, and Luxembourg. Our goal is to visit all seven continents and all 50 United States. Of course, our favorite travel is always the current one!

Combined, we hold too many destination and supplier certifications to list. We are most proud of our industries measurement and designations earned:

Travel Agent Proficiency (TAP)

Caribbean Specialist

Honeymoons & Destination Weddings Specialist

Luxury Specialist
Please leave us a review
Clayton Wood
13:56 13 Apr 21
Janet and Jacque are the best! They put together a wonderful trip for our family of 5 in little to no time after our other trip fell through. Even still they managed to pull off the impossible and everything went perfectly and a great time was had by all. From the moment we first spoke with them, we knew we were in good hands. No over the top promises, but they communicated with us and were on top of everything from getting our Covid travel testing to what to pack. Because of them and all that they did on their end, we were able to enjoy a stress free week in Saint Lucia at a beautiful all inclusive resort. We absolutely loved their attention to detail and all guidance they provided before, during and after our trip. I highly recommend this travel agency and look forward to working with them again in the very near future.
Bob Bacheler
13:23 25 Oct 19
It is very refreshing to work with a business that still provides one on one customer service
Dawn Kummerer Realtor, Realty ONE Group Restore
18:02 24 Apr 19
Skytop Resort was simply elegant and a wonderful place to relax and unwind from the hustle and bustle of the day to day. The staff were delightful. The food scrumptious. Activities for all to enjoy.
See All Reviews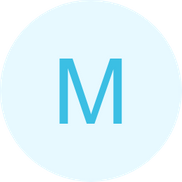 Michaela